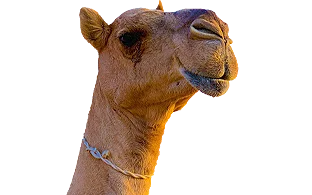 Discover Morocco's Magic: Desert Tour, Majestic Landscapes, Berber Hospitality, And Authentic Cultural Experiences Await On Our Captivating Travel Website
Welcome to Traveling morocco, your ultimate guide to exploring the beauty and culture of Morocco. Our mission is to provide you with unforgettable private morocco tours , day trips and luxury tours that allow you to experience the best of Morocco's stunning landscapes, rich history and vibrant traditions.
 Discover the magic of the Moroccan Sahara deset with our specialized desert tours, where you can ride a camel, sleep under the stars and immerse yourself in the unique Berber culture.
 Traveling Morocco offer VIP tours and exclusive tours in Morocco, tailored to your preferences and needs. Whether you want to visit ancient cities, explore the Atlas Mountains, or indulge in some of the country's exquisite cuisine, we can create a custom itinerary just for you.
The most popular Traveling MOROCCO tours
Excursions and Day Trips: These excursions offer the chance to explore some of Morocco's best attractions in a single day, such as the bustling souks of Marrakech or the majestic Ouzoud Waterfalls.
Sahara Desert Tours: These tours take you on a unique adventure through the vast sand dunes of the desert, where you can ride a camel, watch the sunset over the sand and spend a night under the stars.
Luxury Moroccan Tours: If you are looking for a more exclusive travel experience, Traveling Morocco offers luxury travel with luxury accommodations, private transfers, and customized itineraries.
Imperial Cities Tour: This tour takes you through the imperial cities of Rabat, Meknes, Fes, and Marrakech and lets you experience the history and culture of Morocco.
Morocco Desert Tour: This tour takes you to southern Morocco to explore Saharan dunes, green oases, and traditional Berber villages.
Atlantic Coast Tour: This tour allows you to discover the beauty of Morocco's Atlantic Coast, with stops in Casablanca, Essaouira, and Agadir.
Draa Valley Excursion: This circuit takes you through the Draa Valley, the longest valley in Morocco, where you will discover green oases, historic kasbahs, and breathtaking landscapes, and in the end, you will be fined the beauty of the desert.
Traveling morocco from casablanca
In this joyful effervescence and this apparent modernity, Casablanca has kept plenty to charm you. Between picturesque old stones and a daily life subtly rooted in tradition, this destination will surprise you. to clarify The beaches have other surprises in store for you
Traveling morocco from fes
Discover a calm and at the same time lively life in Fez, in other words one of the most fascinating medinas in the Arab world, a real living eco-museum.
Travling Morocco From Marrakech
Marrakech is the main destination for tourists in Morocco. The Pearl of the South is very popular, and for good reason: located between the sea and the mountains, That is to say it combines Moroccan traditions and modernism to please all its visitors
Agadir is an excellent holiday destination just as much as Marrakech, thanks to its 300 days of sunshine per year and its clear sky. It is a large tourist center located in the south of Morocco, which has seaside resorts rivaling in beauty and quality with those of southern European.
Traveling morocco from tanger
Under the golden glow of the Mediterranean sun, Tangier welcomes you between the Big Blue and the Atlantic Ocean. Under the spray of the sea, let yourself be impregnated by the unique charm of this destination over the walks. Enjoy this beautiful escape and a whirlwind of seaside pleasures.
traveling morocco from rabat
Rabat is a city rich in history and is home to many important places to visit during your travel to Morocco. Most tourists might overlook the capital city, assuming it might not be as exciting as Morocco's iconic tourist cities such as Marrakech, Tangier, and Essaouira.
the MOROCCAN DESERT TOURS
Sleeping in the desert of Morocco for instance is one of those experiences to live once in a lifetime. If you go to Marrakech, it is something not to be missed importantly. And if you combine it with a route through Morocco crossing in 4 × 4 or motorcycle the route of the old Dakar tracks, the High Atlas and stopping to sleep in kasbahs in the middle of fairytale landscapes, the experience is completely unforgettable. A trip through Morocco is amazing,
Traveling Morocco from ouarzazate
Discover Ouarzazate and the Sahara Located on the borders of radically opposed landscapes. For example the valley of the Oued Draa, its palm groves and earthen villages contrast with the abrupt and arrid mountains announcing the Moroccan desert, That is to say a world where different forms of life are rare.
traveling morocco Excursion
Rabat is a city rich in history and is home to many important places to visit during your travel to Morocco. Most tourists might overlook the capital city, assuming it might not be as exciting as Morocco's iconic tourist cities such as Marrakech, Tangier, and Essaouira.
enjoy amazing trips around morocco with a great team of expert Moroccan guides.
Everyone finds their happiness during a vacation in Morocco. for example Marrakech with its colorful souks and its Jemaa el-Fna square and Agadir for its immense beaches, via Essaouira for surf enthusiasts or the Atlas for hikers. on the other hand you will fall under the spell of this bewitching country which offers so many treasures to discover. And so that your trip to Morocco goes under the best conditions. In conclusion traveling-morocco.com finds for you daily all the private sales offers offered by the country's travel agency.
Good plans for a holiday in morocco.
Every day traveling morocco  scrutinize all of the private sales offers to Morocco tours for you. These offers allow you to go to luxury excursion whether in Marrakech, Essaouira, desert and fes or Agadir at very advantageous prices. because the discounts can reach -60% depending on your arrival dates. tours with vip cars, dream 4*4 cars. So you will have a great private holiday in Morocco.
in short most importantly For trips to the moroccoan Sahara desert or in the mountains, the assistance of a qualified guide is strongly recommended. Likewise, hire one for your walks through the medinas of the big cities, especially in Marrakech and Fez, so as not to miss any of the main attractions and discover moroccan day trips.
Why traveling morocco Is The Perfect Choice?
"traveling morocco will provide lessons in history, beauty, adventure, and in the point of traveling Life."
On the other hand are you interested in living a few days in the Moroccan desert? We offer the best selection of itineraries in the Moroccan Sahara safari.
 If you are a fan of hiking and want to explore the Moroccan desert, as a result then the desert tour might be the perfect adventure for you. Our steps through the desert combine nature and culture, consequently the trekking of morocco desert allowing you to immerse yourself in a wonderful environment while enjoying the tranquility of an oasis. With the support of our experienced and camel team, we organize these active desert tours based on your preferences.
Here are some trekking programs in Morocco and their descriptions:
Toubkal Hike: This hike takes you through the Atlas Mountains to reach the summit of Toubkal, the highest peak in North Africa. A program of 2 to 5 days. traveling the pass, you will pass through traditional Berber villages and scenic landscapes.
Dadès valley walk: This walk takes you through the Dadès valley, following its mountainous landscapes, green oases, and the history of the kasbah. The program varies from one to three days,
Trekking in Merzouga desert: This hiking allows you to discover the Sahara dunes, green oases, and Berrere traditions. The program can vary from 2 to 4 days, with meals in the Bedouin camps.
"don't leave morocco before taking a guided tour with travel morocco"
"omar is an amazing morocco guide. highly recommended."
"10 days morocco desert tours are the best way to discover deeply morocco"
Why go through an agency to travel in Morocco?
While it is easy to organize a travel to Marrakech on your own, a trip to the Deep South or the secret Atlas valleys of Morocco , requires much more time and attention. How do you know if this track is practicable?  Or if this guide will protect you from touts for the benefit of rare and authentic exchanges and meetings with the locals. Because an moroccan agency is a key that enriches and facilitates your trip around Morocco, we reveal 9 good reasons for doing a trips with a Moroccan destination professional.
Traveling morocco is a high-end luxury travel agency. for travelers who want to discover the magnificent historical sites, breathtaking landscapes and fantastic hospitality that characterize Morocco. On our website, you will find timely and up-to-date travel advice emphasizing sustainable travel and other concepts. such as socially responsible travel, accompanied travel, gulet cruises, family travel, including including adventures, beach vacations, city breaks and even individually. designed routes. Our itineraries are suitable for families and those looking for a more luxurious vacation, as well as explorers who like to discover unusual destinations.

amazing things you didn't know about traveling Morocco
Far from classic Morocco vacation  and marked itineraries, our trip to Morocco allows you to experience another country reality and often go where others do not go. Date of trips, hotels, routes, meetings with locals and little extras: you benefit from complete flexibility for a trip that is just like you.
"traveling morocco will provide lessons in history, beauty, adventure, and in the point of traveling Life."